The Rules of Contagion
My new book The Rules of Contagion will be published by Profile/Wellcome Collection in spring 2020.
It is available to pre-order here.
---
The Perfect Bet
From the statisticians forecasting sports scores to the intelligent bots beating human poker players, my debut book traces the scientific origins of the world's best gambling strategies. Spanning mathematics, psychology, economics and physics, it reveals the long and tangled history between betting and science, and explains why gambling continues to generate insights into luck and decision-making today.
The book was first published in 2016 by Basic Books in the US and by Profile in the UK. Translation rights have also been sold in Brazil, China (simplified and traditional Chinese), Italy, Japan, Korea and Russia. My agent is Peter Tallack at The Science Factory.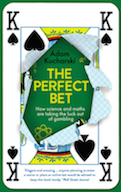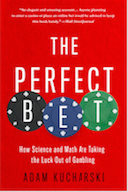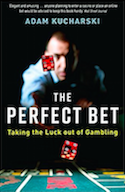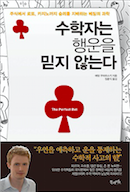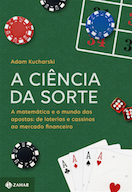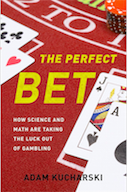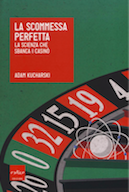 Reviews
"This book is full of magic. It's brimming with clever people and clever ideas... The links between betting and science run deep and wide, allowing Kucharski to cover some thrilling intellectual territory" —New Scientist
"Elegant and amusing... Anyone planning to enter a casino or place an online bet would be advised to keep this book handy" —Wall Street Journal
"Clever, entertaining and highly disturbing" —The Spectator
"Kucharski navigates the subject in a manner that makes it accessible to everyone... What makes it so readable is the way the stories are told—always with a human angle" —Prospect Magazine
"Kucharski delivers a fascinating read" —Publishers Weekly
"It's both a paean to human ingenuity and a Robin Hood tale" ★ ★ ★ ★ —The Telegraph
"Beautifully written, solidly researched and full of surprises" —New York Times Numberplay
"Replete with stories and examples of fascinating betting facts that often dispel common misconceptions... a comprehensible, up-to-date account of the state of the art." —Times Literary Supplement
"A lucid yet sophisticated look at the mathematics of probability as it's played out on gaming tables, arenas, and fields... Gamblers and math buffs alike will enjoy it for its smart approach to real-world problems" —Kirkus Reviews
"Right from Chapter 1, Kucharski grabs the reader's attention... I highly recommend this book" —MAA Reviews
Media coverage
My work on the science of gambling has been covered by several media outlets, including interviews with BBC Radio 4, Bloomberg, The Economist, ESPN, ITV This Morning, Metro, Scientific American, The Times and The Washington Post.
Advance praise for The Perfect Bet
"Extremely well-written and carefully researched. I highly recommend it."
—Arthur Benjamin, Author of The Magic of Math: Solving for X and Figuring out whY
"Kucharski does a remarkable job of telling the story of how gambling has influenced science and science has influenced gambling. He manages to make it a good read while providing a scholarly underpinning."
—J. Doyne Farmer, Director of the Complexity Economics program at the Institute for New Economic Thinking at the Oxford Martin School
"This book contains so many great stories of how smart people have used maths, statistics and science to try and beat the odds—legally. It almost, but not quite, makes me want to take up gambling."
—David Spiegelhalter, Winton Professor for the Public Understanding of Risk, University of Cambridge
"Adam Kucharski takes us on a wild ride through the history, psychology, mathematics, and technology of gaming—a remarkable look behind the curtain of what most people think is intuitive, but isn't."
—Paul Offit, author of Bad Faith and Autism's False Prophets